Case Study

:

Member One Federal Credit Union
Block 81 crafted a new website design for Member One Federal Credit Union out of Virginia.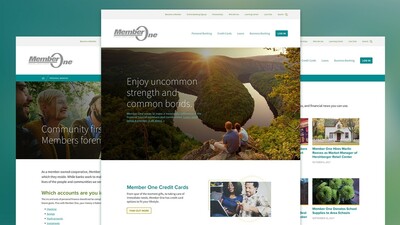 Overview
Member One Federal Credit Union is a full-service federal credit union grounded in the communities of southwest and central Virginia. Like most credit unions with significant indirect members, Member One experienced difficulties in converting those indirect and non-members to a full relationship. As part of a larger marketing refresh, they identified the website as a key touch point in that conversion funnel.
Client

In partnership with Second + West

Project Type

Banking website

Services

Content architecture, UI/UX design

Year

2017
Process
Although it was obvious that the Member One site design was outdated, there was a lot more that needed to be addressed.
The first step was to gather information from the Member One team. We learned as much as we could about their business and marketing objectives, their customer profiles, design goals, and more.
With so much good information, the next step was to organize the many pages of content into a structure and hierarchy that would lead us to a good user experience.
Structure & Organization
We took inventory of the entire Member One website, which included not only core content pages, but landing pages and external links as well. With helpful feedback, we created a site outline that would serve as our framework for the entire website from wireframes to user interface design to development.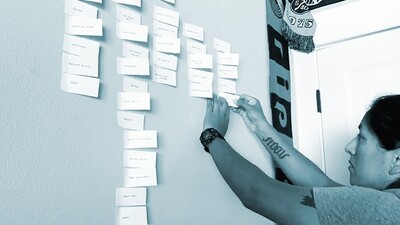 Outcome
The completed design for Member One is not only a move forward into modern web design, it also addresses the user experience concerns that they had at the start: "speaking" to current customers (whose demographic is broad) and potential customers alike; having a site that is easy to navigate and use; having a UI that is very much on-brand; and providing plenty of flexibility for development so that the Member One team can easily and efficiently create the pages they need at any time.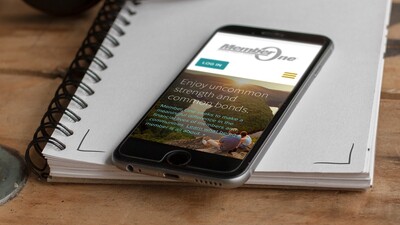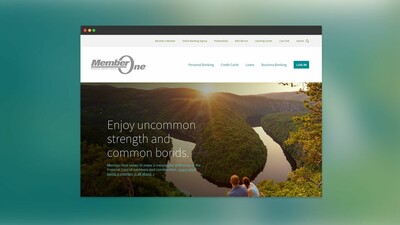 "This is so lovely! You answered absolutely everything I threw at you and came up with an excellent solution."
—Ruth, Member One Federal Credit Union