Case Study

:

SexTherapy.com
A look into the web design for a sex therapist directory.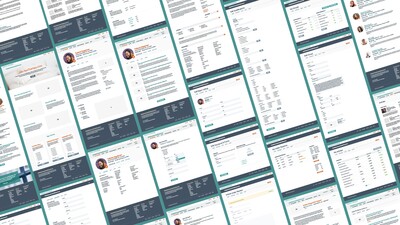 Overview
Caroline Robboy, CAS, MSW, LCSW, founder of The Center for Growth in Philadelphia, found a great development partner, Jason Lee, to help realize her vision for her domain, sextherapy.com. Jason, in turn, facilitated an introduction between Caroline and myself for the design side of the project.
The goal of the site is to become the go-to place for therapists and clients for all things related to sex therapy. A consistent and user-friendly interface was extra important due to the newness of the site and product.
Client

In partnership with Jason Lee

Project Type

Therapist directory

Services

UI design

Year

2018
The Process
The design process started out with understanding the goals and desired outcomes of the site, as well as the standard requirements of screens and expected flows.
Through some research and information gathering, the design started to take shape slowly. The first iteration used a color palette and overall layout that, while a good first attempt, just wan't quite "there".
The next iteration(s) saw a significant change in color palette and layout components. This was an intentional change in order to get the design to be as user friendly as possible, especially since it had so many parts.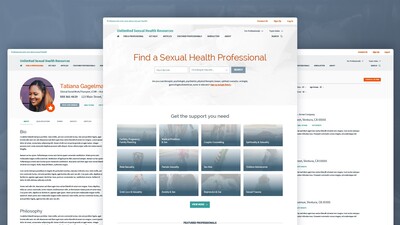 Two Views
This project involved more than just creating typical website pages, such as an about or contact page. Being a directory of therapists, a lot more was needed, including therapist listings, therapist profiles, and article views.
On top of that, the site, while primarily a therapist directory, also includes other professionals with expertise in sex and/or sexual matters, such as attorneys experienced in sexual assault, physical therapists, and doctors (such as OBGYNs).
Further, the professionals who want to be listed on the site need to have the ability to edit their profiles as well as allow for HIPAA compliant video conferencing.
All of this meant essentially two "views" – the public front-end and the back-end for professionals. All of that resulted in over 80 screens (including interaction views) created for the final, approved design.