Case Study

:

Drew Elizabeth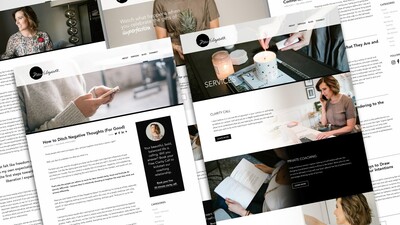 Overview
Drew Elizabeth is a one-on-one well-being coach for women – female powerhouses, busy moms, creative entrepreneurs, leaders, CEOs... Girl Bosses. With a deep understanding of the full-time career woman, Drew was ready to get her coaching business launched. And that required a new logo and website design.
Client

Drew Elizabeth / Second + West

Project Type

Coach website

Services

Logo design, UIX design
Branding
Like most life coaching businesses, the coach is the brand. As such, we had to get to know Drew to understand her mission and what she envisioned for her brand.
The process of the logo design started where we believe it should always start: on paper. This was especially crucial as were aiming for a natural or organic feel. The sketching process allowed us to explore various ideas with slightly different styles and approaches using different pens and markers.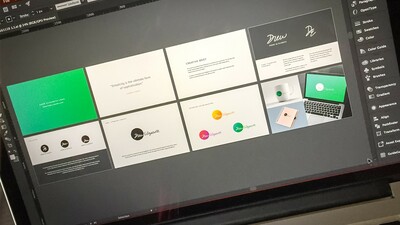 As we took those concepts into the digital realm for refining, several early ideas took shape. There was one that stood out above the rest at the outset though – a simple handwritten wordmark.
Through positive and very helpful and useful feedback, we pushed and pulled the logo to its final form. The imperfect circle not only feels organic, it also implies the imperfection that we all have and feel – something that Drew speaks on with her clients.

The final piece of the identity design portion of the project was a custom Brand Guide. In it, guidelines for logo usage, color palettes, and typography aim to help Drew use her logo in a way that will always be consistent.

Web Design
As with all of our website design projects, we started with a Site Flow diagram to organize the various pages and content types the brand new website would contain.
The next step was the creation of wireframes. Whenever possible, we use actual copy/text for wireframing and designing websites. This was no different. Wireframes allowed Drew and our team to see the hierarchy of the elements and copy on the pages. Content is king, after all.
Having wireframes makes the design process a bit easier. It's not a "paint by numbers" situation, but it does allow us to focus on the brand and overall look and feel. The final result is a light and airy design that is accentuated by Drew's beautiful photography.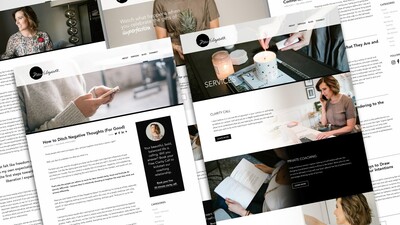 The Result
After completing the design, we handed it off to our friends and agency partners over at Second + West to build out and wrap up the project.
The final result was a custom website full of potential and a new logo that truly represents Drew in a meaningful way.