Case Study

:

Goodman Agency
Our friends at Clearfire asked us to help design a new website for a real estate & insurance agency in Illinois.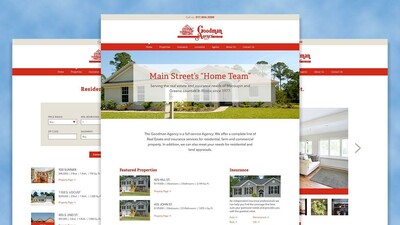 Overview
The Goodman Agency is both a real estate and insurance agency in Illinois who were in need of a redesign of their greatly outdated website. My friends at Clearfire, a web agency in Springfield, called on Block 81 for the design of their new website.
The goal for this project was simple and straightforward: create a new design that integrated Goodman's decades-old branding while ensuring the site is modern and easy to use and find information.
Client

In partnership with Clearfire

Project Type

Real estate website

Services

UI design

Year

2018
Moodboard
The design process started with visual research and a simple moodboard. Similar to the fabric swatches and material samples an interior designer may have, moodboards are a great asset to the design process. They're "digital collages" of elements that help define the visual direction of the site.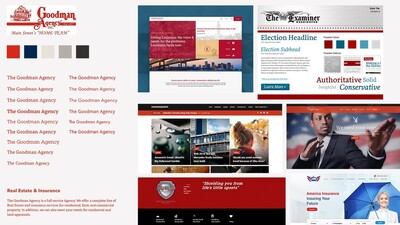 Website UI Design
With the goal defined and a moodboard established to help direct the visual feel, the design started to come to life. The use of white space was heavily used to keep information and elements clear and clean, as well as to break up the reds and tans. Typography-wise, slab serif and sans serif fonts were used to keep the more traditional feel of the agency while balancing that out with a more modern and updated feel.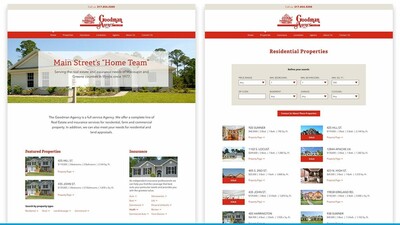 Before & After
Comparing the previous website design with the new one, the differences are obvious. The site was taken from an old format that made things difficult to find to a layout that engages viewers and keeps things very easy to use.