Case Study

:

Groundhopper Soccer Guide
How a soccer guide website went from a simple blog to a revenue-generator.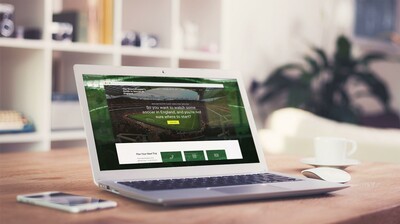 Overview
Paul Gerald wrote the book on English soccer, quite literally. And after having his English soccer focused blog up for some time, he needed to turn that website into more of a marketing and revenue generator.
Through a referral, Paul reached out to me to discuss revamping his site to increase email signups and sell three things: his planning and itinerary services, tickets to soccer matches in England, and his book, The Groundhopper's Guide to Soccer in England.
Client

Groundhopper Soccer Guide

Project Type

Soccer/travel website

Services

UIX design, WordPress theme customization

Year

2018/2019
Increasing Email Signup Conversions
Previously, Paul's email newsletter signup form was hidden behind a couple of clicks. Bringing that to the forefront was the first thing to tackle (pun fully intended). In order to truly help increase email list conversions, we worked on creating a PDF that subscribers receive immediately after signing up. That alone increased newsletter subscriptions within a week of launch.
 
It's only been a week or so, but my newsletter subscriptions are noticeably up.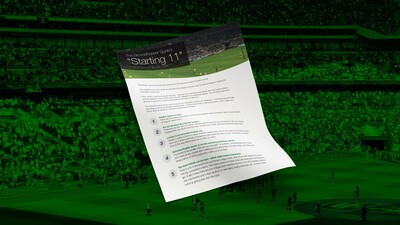 A Better Look, Better User Experience
The previous iteration of Paul's site was a purely informative and entertaining blog. But as he put it, he was "ready for one that was more oriented around sales and lead generation."
To turn his site into something more than a blog, I first focused on how the content was organized. The key information on Paul's services, as well as his most important and most visited blog posts, were all hidden behind several clicks.
Having a good idea of how to better organize key content, I looked toward the design. As mentioned, the previous site was little more than a good blog. So the theme of his WordPress-powered website was in need of changing.
Off-the-shelf WordPress themes are rarely a perfect fit for anyone's website – there's always something that needs to be customized. The Groundhopper's Guide to Soccer In England was no different. With Paul's help, we settled on a simple theme that I customized to better fit his content. The customization included the obvious color changes, but also comprised modifying the layouts of key pages (especially the home page) adding calls to action (CTAs), and using his wonderful imagery to engage visitors.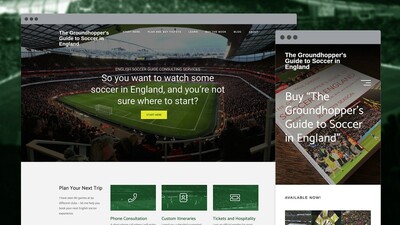 "Angie is great, and I would recommend her to anybody. I have a great new website which is already serving its purpose."
—Paul Gerald
The Results
Paul was gracious enough to share some of his early results after we launched his site:
Daily site visits roughly doubled in the first month, going from 400-500 to around 1,000.
Visits have remained steady, averaging 600-1,000 visits per day.
Paul's site received a net gain of 29 newsletter subscribers in one month post-launch, versus 31 in the previous two months combined.
After 6 months of launching his new site, Paul was on track for his best month ever (i.e. revenue generation from the website).
Not too shabby for a blog turned revenue generator. 😉