Case Study

:

Let's Talk Counseling
A new website for Let's Talk Counseling right when the telehealth industry saw a major boost.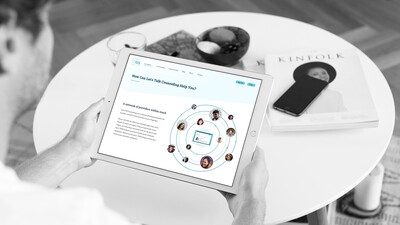 Overview
Let's Talk Counseling provides HIPAA compliant video conferencing solutions. They were providing telehealth services before it was cool and long before COVID-19 made it necessary. They're also a subsidiary of Let's Talk Interactive. And with the success of that website redesign, they asked Block 81 to do the same for Let's Talk Counseling.
Client

Let's Talk Interactive

Project Type

Website & web app UI design

Services

UX/UI design

Year

2020
Focus areas
The marketing website
The public-facing side of the entire project was the website. It needed a major design overhaul.
 
The provider & patient portals
More than just a marketing piece, both health providers and patients would need an easy to use interface
The marketing side
Perhaps quite obviously, the public-facing marketing side of the site needed to communicate clearly what LTC is and who it's for. This translated into fun yet professional visuals. However, this was not design for design's sake. Each element and component were designed with a purpose in mind: to drive signups. This included careful consideration of where elements were placed in the hierarchy of the page as well creating a consistent and comprehensive visual language throughout the site.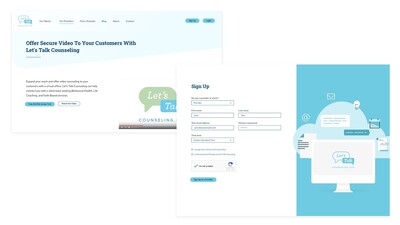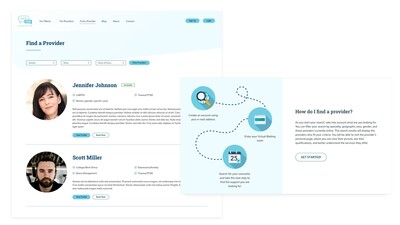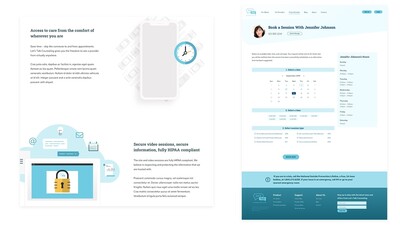 The health provider & client sides
There were a lot of screens to design and account for, each with their own priorities and goals. Leaning on our past experience of health provider directory style websites, the most critical screens – such as signing up, searching for a provider, booking a session, and payment – were created with ease of use and good user experience in mind.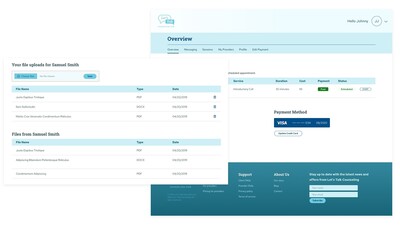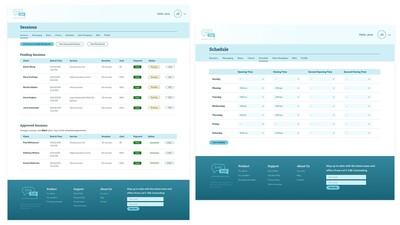 The result
While we provided a solid UI for Let's Talk Counseling, unfortunately (and for reasons unknown to Block 81), we never saw our work come to life on the web.